16 Jun

UK weather: The latest Sky News forecast | Weather News

Some northern and western areas will be cloudy with light rain today. Fine elsewhere, but hot and humid with thunderstorms later.

In fact this morning it's cloudy with rain and coastal fog over southern Scotland, northern England, the west of Wales, south-east Ireland and the far south-west of England.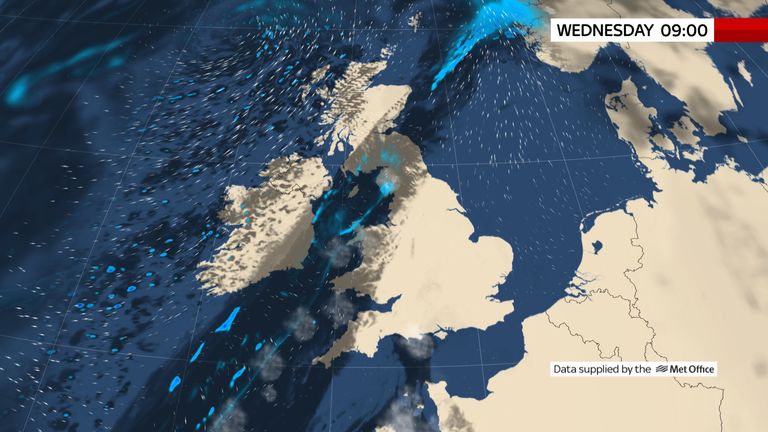 Elsewhere it's mainly dry, bright and warm.
This afternoon south-east Ireland will become drier and brighter, but most of southern Scotland the north and south-west of England and the west of Wales look to stay rather cloudy with light rain and drizzle.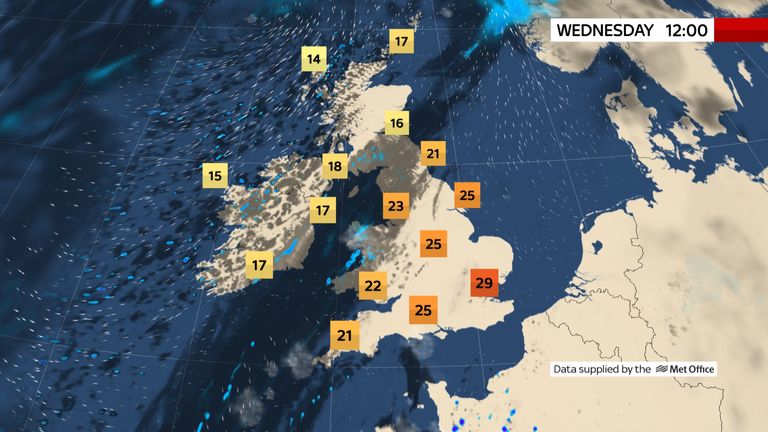 It'll be warm with sunny spells elsewhere, but there will also be isolated showers over the north-west of Scotland with the risk of coastal gales.
It'll also be a humid and locally hot day for central, southern and eastern England.
The highest temperature of the year so far is likely somewhere in the south-east.
Tonight rain looks to spread northwards, with frequent lightning, large hail and gusty winds, across parts of England and Wales, mainly over central, eastern and southern areas.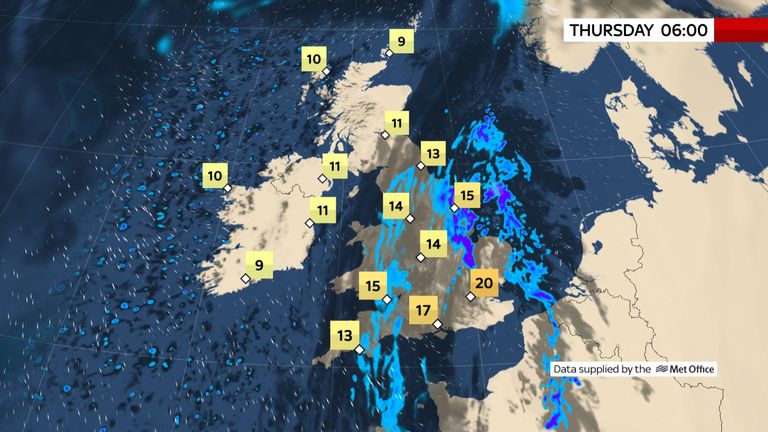 It'll be mainly dry and clear elsewhere, apart from a few showers scattered over the north and west.
Tomorrow thunderstorms will spread over parts of Wales and England, again mainly over the east of these areas.
Some of the downpours will be torrential and may lead to localised flooding, but they will be hit and miss.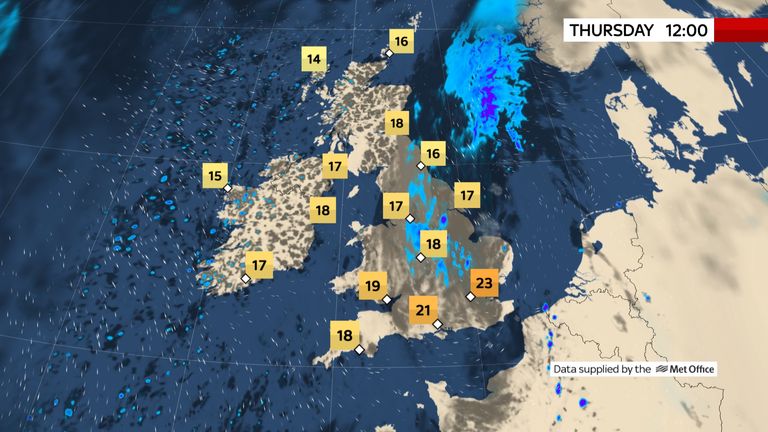 Meanwhile, Ireland, Northern Ireland and Scotland should see some bright or sunny spells, but also a few showers over the west.