27 Jul

Tokyo Olympics: Gold and silver for Team GB in men's 200m freestyle | UK News

Tom Dean and Duncan Scott have won gold and silver respectively for Team GB in the men's 200m freestyle.

Scott had qualified fastest for the final but it was his teammate Dean who held his form to win the second gold in the pool for Team GB at these games.

The bronze went to Brazil's Fernando Scheffer.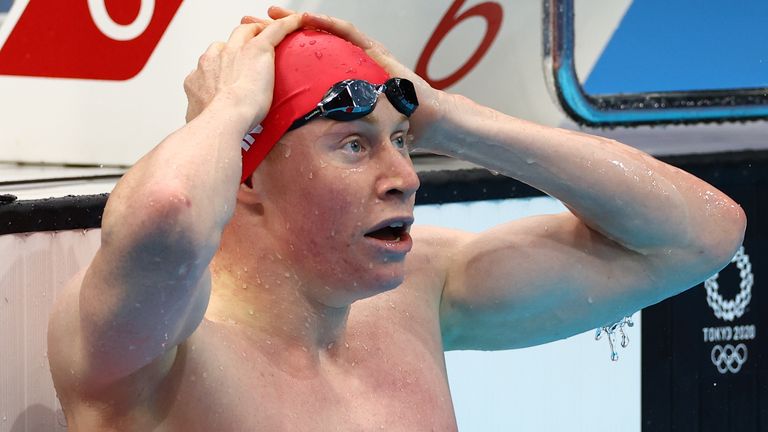 Dean secured Team GB's fourth gold of this year's Games, after Monday's gold rush which was started by Adam Peaty in the pool.
Dean, who twice contracted coronavirus last year, was third heading into the final 50 metres while Scott was down in sixth at the halfway stage, but the pair finished strongly.
Scott finished 0.04 seconds behind his fellow Brit.
In winning the gold, Dean set a new British record with a time of 1:44:22.
South Korea's Hwang Sun-woo was under the world record time at the 100m mark but faded badly, ending up seventh, as the British pair powered towards a spectacular finish.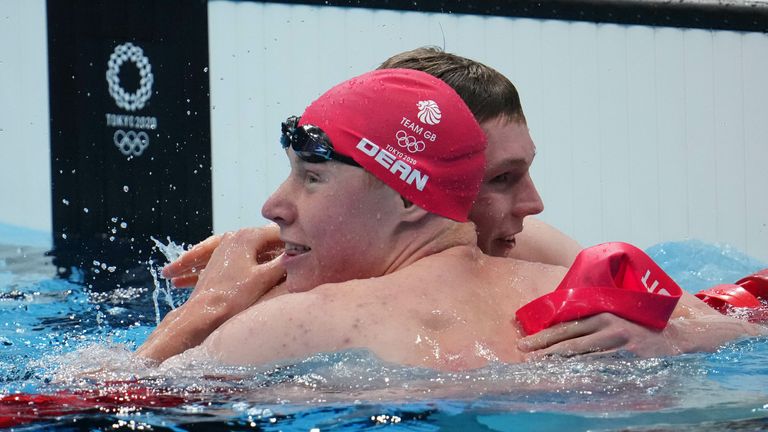 "I knew it was going to be a dogfight, I didn't know how people were going to swim it, just race the race and that's how it is," Dean said.
Scott was narrowly above Dean in the rankings coming into the Games and qualified fastest, but was delighted for his teammate.
"Just a massive credit to Tom Dean. That was unbelievable. Olympic champion," he said.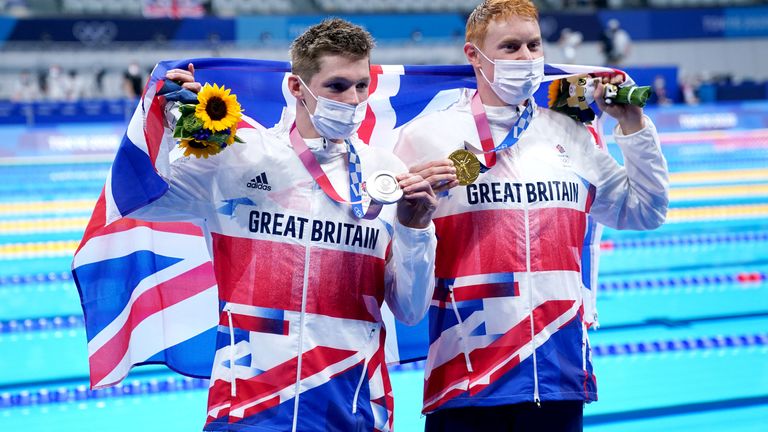 "To come along so far in the last 18 months, it's a pleasure to watch him.
"It's great to be able to say he's a good mate out of the pool."
This result marks the first time two British male swimmers have shared an Olympic podium since London 1908 when Henry Taylor and Tom Battersby won gold and silver in the 1500m freestyle.
In the same year, Fredrick Homan and William Robinson took gold and silver in the 200m breaststroke.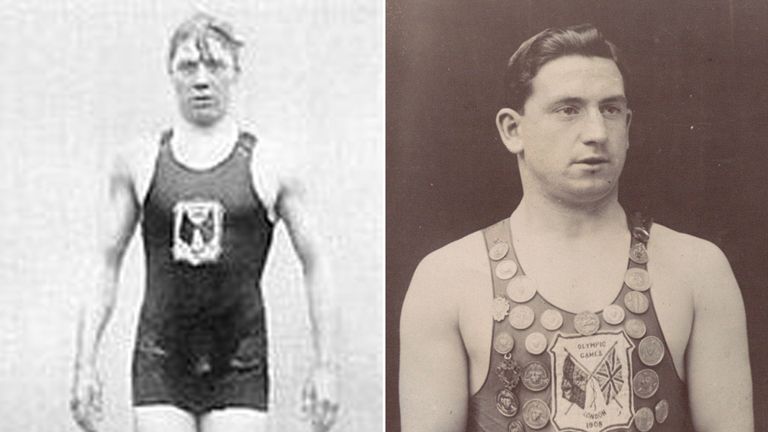 In the 50m women's backstroke, Brit Kathleen Dawson finished in sixth place, with Kaylee McKeown taking gold and breaking the Olympic record.
In the women's 200m freestyle semi-final, Brit Freya Anderson missed out on a spot in the final after finishing seventh in her heat.
There was a shock in the women's 100m, with 17-year-old Lydia Jacoby from the United States taking gold – the first time someone from Alaska has appeared in the Olympics.