20 Jul

Footage shows a dozen suspected migrants arriving on Kent coast as Channel crossings rise | UK News

Sky News cameras have filmed a dinghy carrying a dozen suspected migrants arriving on a beach in Kent.

Helicopter footage shows the group coming ashore in Dungeness, with several men sitting on the sand after disembarking.

It appears that several other groups have also managed to come ashore after making the dangerous journey across the English Channel.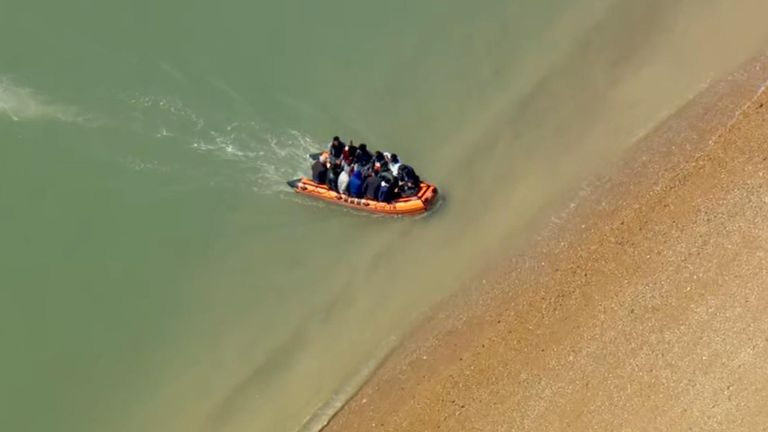 High numbers of crossings are being attempted due to the warm weather.
According to the PA news agency, at least 430 migrants sailed across the Channel on Monday, surpassing the previous record of 416 that was set in September 2020.
Sky's correspondent Ashna Hurynag, who is in Dover, said: "We have seen the UK paying France a lot of money to up surveillance – but we are talking about miles and miles of coastline that need patrolling.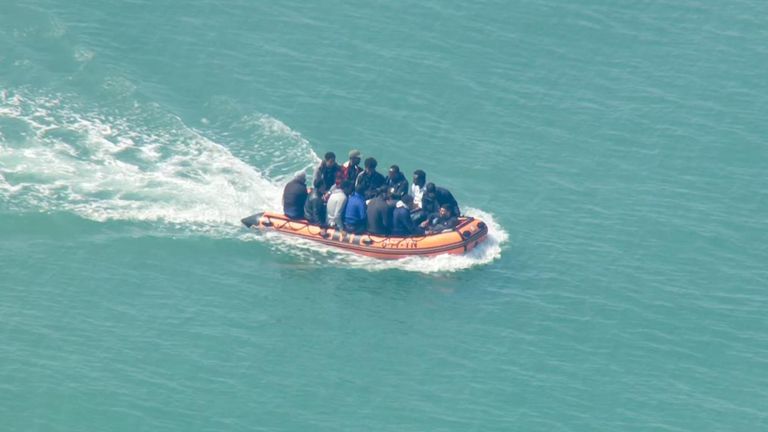 "Once the police crack down on one of the beaches, you find that suspected migrants pop up elsewhere and again, the routine starts once more.
"It's a bit of a cat-and-mouse situation for authorities in France, but also for the authorities here too."