13 Jul

COVID-19: Lockdown restrictions in Scotland to ease from Monday, Sturgeon says | UK News

Lockdown restrictions in Scotland will be eased from Monday, Nicola Sturgeon has said – but with certain conditions.

The First Minister told the Scottish Parliament that the country would move to level 0 but face masks will remain "mandatory".

She went on to say that it is a time for "continued caution" and that lifting all restrictions would put people at greater threat and would "risk the imposition of shielding by default".

The country will move to Level 0 on 19 July 19 as planned, Ms Sturgeon said, but mitigations such as mandatory face coverings will remain in place.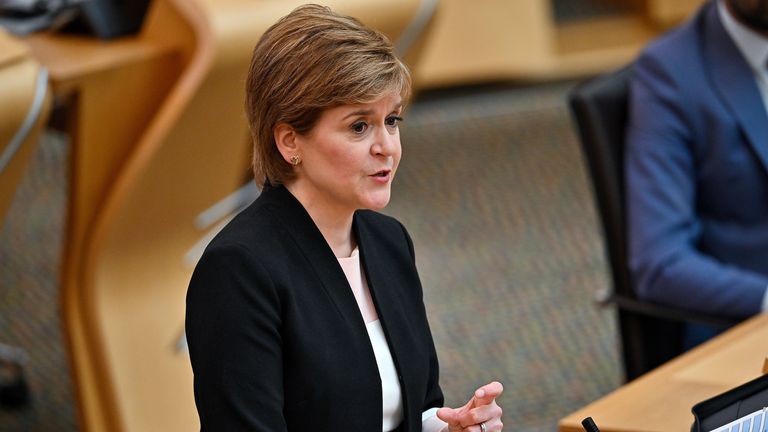 Speaking during a virtual meeting of the Scottish Parliament, Ms Sturgeon said lifting certain mitigations would "put all of us at greater risk", as some measures are relaxed.
She added: "So while Scotland will move to Level 0 from next Monday, we will do so with certain modifications to our indicative plans.
"This is intended to ensure that our pace of easing restrictions is sensible in light of the challenge we continue to face from the Delta variant."
She confirmed that certain measures including the mandatory wearing of face masks would remain in place for some time to come.
"Measures like the continued wearing of face coverings are important, not just to give added protection to the population as a whole, but also to give protection and assurance to those amongst us who are particularly vulnerable and previously had to shield," she continued.