12 Oct

Coronavirus: More COVID deaths 'baked in' due to 'creep' from young to old, deputy chief medical officer warns | UK News

An "incremental creep" of coronavirus infections from young to old people has already "baked in" more deaths, a senior government adviser has warned.

Professor Jonathan Van-Tam, England's deputy chief medical officer, revealed there has been a "marked pickup" of COVID-19 cases since early September.

He said given more people have caught the disease, "we have baked in additional hospital admissions and sadly we also have baked in additional deaths".

Presenting the latest statistics, Prof Van-Tam said cases in northwest England rose first among those aged 16-29, but are now beginning to spread to more vulnerable age groups.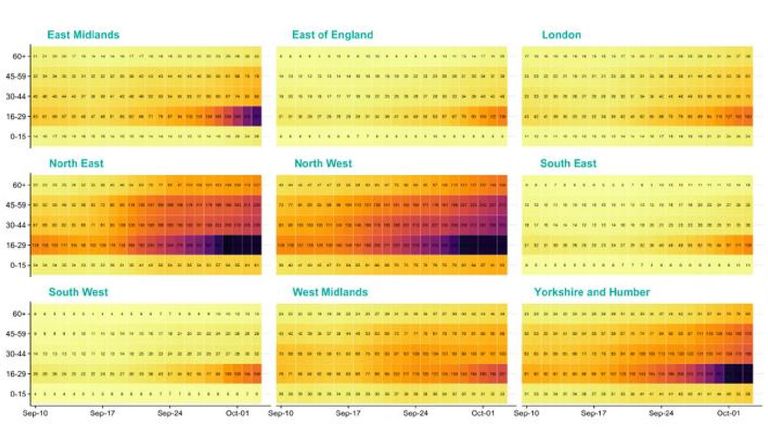 "That pattern is likely to be followed" in the North East and Yorkshire and the Humber, he cautioned at a Downing Street news briefing on Monday.
Meanwhile NHS Nightingale hospitals in Manchester, Sunderland and Harrogate have been told to prepare to start accepting patients again.
This is because around 40% of all cases are concentrated in the North West, according to Prof Jane Eddleston, who also spoke at the news conference.