06 Aug

Aya Hachem: Seven men get life sentences for murdering student in botched drive-by assassination in Blackburn | UK News

Seven men have been given life sentences of up to 34 years for the murder of a law student killed during a botched drive-by shooting.

Aya Hachem was said to be in the "wrong place at the wrong time" when she was killed in Blackburn, Lancashire, on 17 May last year.

She died in hospital after a bullet went into her left shoulder, passed through her body and ended up in a telegraph pole.

Feroz Suleman, 40, had arranged the execution of a rival tyre shop owner, but the gunman shot dead Ms Hachem with a wayward second bullet.

The 19-year-old, whose family had fled violence in Lebanon, was heading to a supermarket to buy food for her family to break their Ramadan fast when she was hit.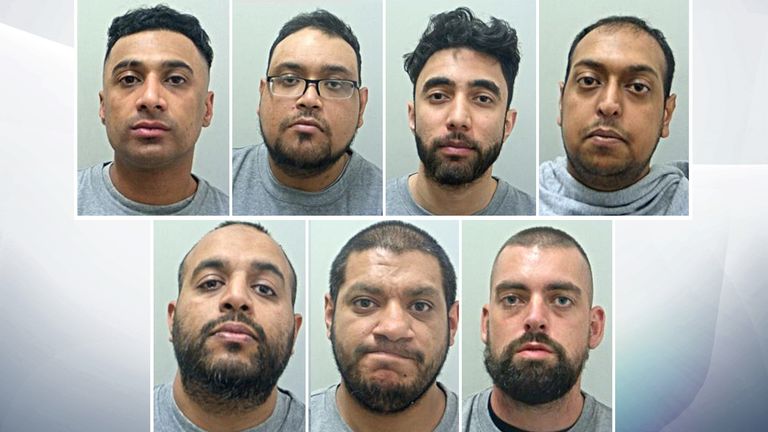 CCTV shows Aya Hachem moments before shooting

The Toyota, driven by Anthony Ennis, 31, with hitman Zamir Raja, 33, on board drove past Quick Shine Tyres three times before the fatal fourth pass.
The first shot hit the front window of the business, but the second hit Ms Hachem.
CCTV captured Suleman outside his premises next door at RI Tyres with a "ringside seat" to the shooting he had arranged targeting Quick Shine owner Pacha Khan.
The incident was a culmination of a rivalry between Suleman and Mr Khan, which started when Quick Shine began to also sell tyres.
On Thursday at Preston Crown Court, Suleman – who arranged the shooting – was sentenced to a minimum term of 34 years, as was hitman Raja.
Driver Ennis will serve at least 33 years.
Accomplices Ayaz Hussain, 36; Abubakr Satia, 32; his brother, Uthman Satia, 29; and Kashif Manzoor, 26, were handed minimum terms of 32 years, 28 years, 28 years, and 27 years, respectively
Hitman arrested for Blackburn shooting

Manzoor had ensured the car was ready for the drive-by, jump-starting the vehicle bought for just £300 by Abubakr Satia a week earlier.
Hussain, described as Suleman's "right-hand man", acted as a go-between with gunman Raja and Ennis – who were both based in Manchester.
Uthman Satia and his girlfriend, Judy Chapman, drove the assassins away from the scene.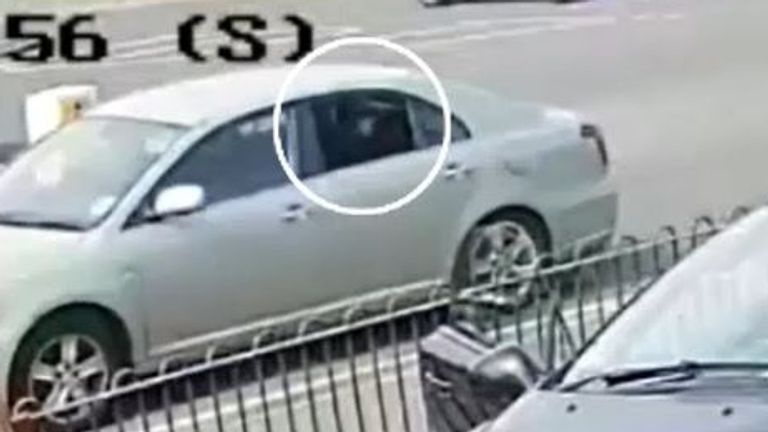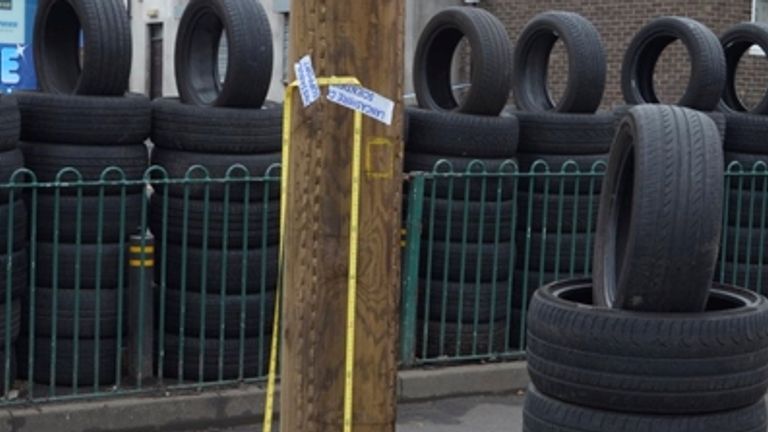 The group were sentenced after being found guilty earlier this week of Ms Hachem's murder, and the attempted murder of Mr Khan.
Chapman, 26, of Great Harwood, was found not guilty of murder and attempted murder but guilty of manslaughter.
'I hope they rot in prison' – brother

Ms Hachem's brother, Ibrahim Hachem, said he would not wish the pain of his sister's death on his worst enemy, but that he hoped her murderers would "rot in prison".
"No matter what sentence they get, Aya's gone, nothing's going to bring her back," he said.
"But I'm glad a lot of people are going to be safe from these thugs. No one else is going to be hurt."
In a victim impact statement, her mother said the murderers' actions had "killed her whole family" and "taken a piece of my soul".
"Aya's dream was to help victims and the oppressed. We all dreamt of her graduation day," said Samar Salame.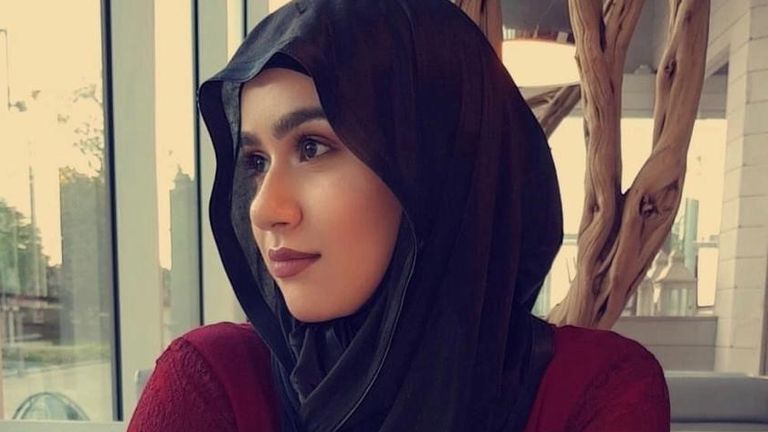 "She was studying law at Salford University. She had completed her first year and sat on the board of the Children's Society, resulting in her being appointed as one of the trustees.
"She was even involved in an event hosted by a MP on the effects of cyberbullying on young people.
"The day of her murder I sent her to buy groceries during Ramadhan. How can I live with myself and the guilt I feel?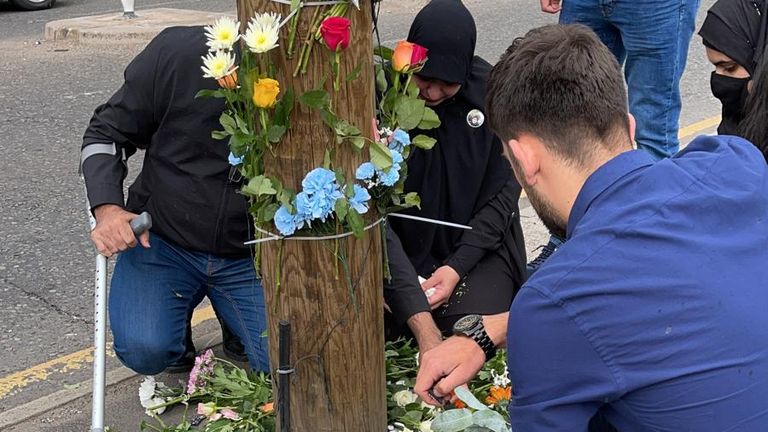 "Not knowing that day I would never see her beautiful smile or hear her warm laughter ever again. How can we continue the imperfect life that is full of emptiness, loss and pain?
"Almost a year has gone by since my little girl was murdered in such horrific circumstances," Mrs Salame added.
"We fled our country to seek security and safety. We didn't find this. They have taken a piece of my soul and killed my dreams and crushed them into pieces."
Detective Chief Inspector Zoe Russo said the case was "one of the most complex, widespread and meticulous investigations" Lancashire Police had ever undertaken.
"This group tried to cover their tracks in a variety of different ways," she said.
"For example using burner phones, disposing of electronic data and in the case of Raja and Ennis, fleeing the country to mainland Europe. Thankfully, we were able to get to the truth of what happened and get the people responsible."
She said she hoped Ms Hachem's family feel justice has been served and can start to rebuild their lives.