28 Aug

Afghanistan: UK should be 'holding its breath' while British troops are still in Kabul, says armed forces chief General Sir Nick Carter | UK News

Britain should be "holding its breath" and "thinking of the challenge" faced by people trying to effect the departure of the final planes leaving Afghanistan, the chief of the defence staff has said.

General Sir Nick Carter said Britain is "not out of the woods yet" as the UK's evacuation efforts following the Taliban takeover draw to a close.

And he urged people to think of military personnel as the deadline for the final planes to leave Afghanistan rapidly approaches.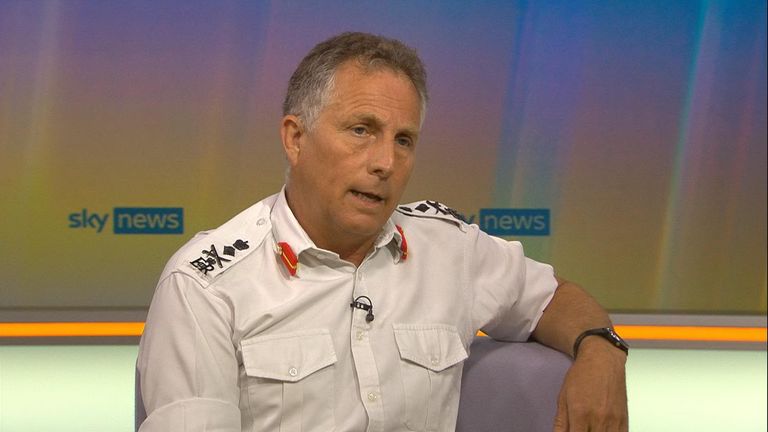 He said the reality is that not everyone will get out: "Not a day passes where I don't have a tear in my eye over that."
General Sir Nick said the final stages of the withdrawal and evacuation represented the "hardest phase" of the operation.
"A lot of things can go wrong" when the final planes leave – with officers facing "public disorder" as people desperately try to board a flight, together with the "threat of terrorism".
Troops are working in the face of a "very demanding threat" while also focusing on the "humanitarian job" with soldiers "holding a gun in one hand and a baby in the other", adding: "It has been very difficult".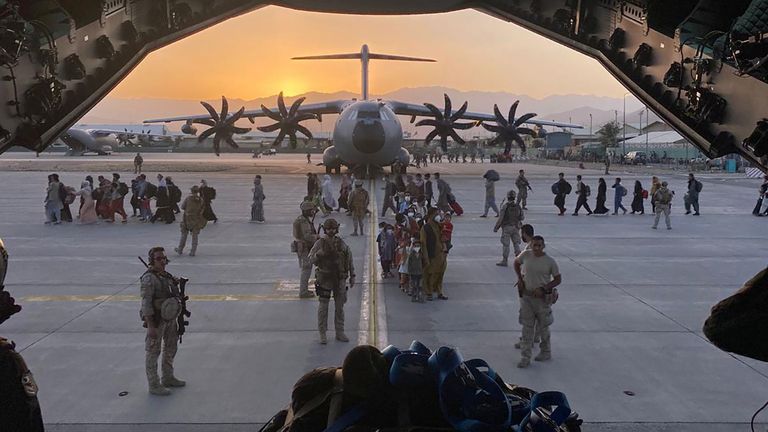 "The plain fact is we have always got that in the back of our minds.
"For the troops on the ground, they have to be constantly alert and constantly thinking about how they can rebut the threat.
"We should all be holding our breath and thinking of the last aeroplane and what a challenge it will be for those people trying to effect their departure."
When asked about regrets, General Sir Nick said of the withdrawal: "It's not how we hoped it would end, that's absolutely right."
He added: "I think we have done an extraordinary job to evacuate as many as we can but I'm afraid it's absolutely heart-breaking we can't get everybody out.
"If they are able to get out they will always be welcome but the awful fact of life is difficult decisions have to be made."